Welcome Lady Camelot!!

Finally you can pick up the award....phew!!
I spent most of the afternoon making you a new award
with my wifes help.
I hope you like it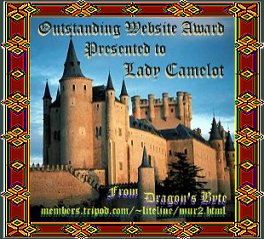 From my castle to yours

Here is the original...you can take both if you like.
Thanks for being so patient with me.