Welcome to the Dragon's Byte
My name is "Ryanek" and I am a "Water Dragon"
from the clan "Watyr". My mate (Kyrie) and I
are new to this realm of Land Dragons.
It would take too long to get into the details of how
we came to this realm, so I have scribed our adventures
in the table below. So far we have met some very nice dragons
and humans that have befriended us. One in particular is "Draggin' Mama".
She has taken us under her wing and showed us this vast realm
...she is someone close to our hearts.
I should also mention another dragon friend
we call "Granny Dragon" she is also someone very
special to us. With this we would like to welcome you all to
our world and hope you enjoy your stay while you are here. If
you are ever in need of a dragon or two please do not hesitate to
contact us and we would be glad to help in any way we can.
Our human names are Murray and Leslie. Be sure to visit my mates site
"Bookwyrms & Artysts" and get to know her too.

Please help yourself to anything on our table below.
Be sure to come back for seconds,
there is plenty for everyone......all we ask
is that you scratch your name
on our Guestbook...so we know where to send the bill....even Dragons have
a sense of humour..lol

Explore the NEW
Dragon's Byte Castle
BEST
of POD

Please use this banner if you would like to link to my site. THANK YOU!!!

"AWESOME" Steel Dragon skeleton kits.




I am a PROUD member of these Tripod Pod Communities
BEST
of
CLUB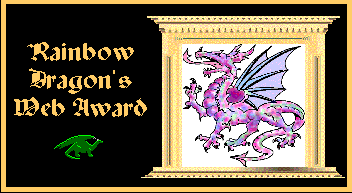 I am AMAZED, SURPRISED and HONORED to recieve such an AWESOME award
Be sure to visit this WONDEROUS REALM!!!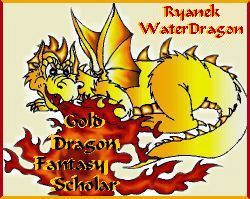 Check out "Valadonia's" Realm and get yourselves one of these awards!
Ryanek the Water-Dragon
waterdrgnryanek@hotmail.com
Alberta, Canada
Web page design by "Big Dawg Graphix"
Copyright 1999